"single is not a freak"
hehe..
x pe kan farah???
FYI, farah tuh kawan sekelas aku, one of my best buddy in dat schooL..
aku rase quote nih interesting sangat..
that's why i kinda stole that quote from her...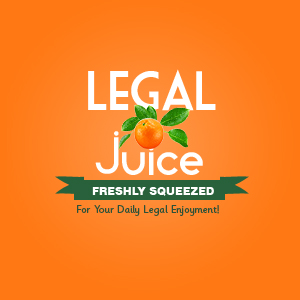 anyway.. i am totally agree with her and this quote..
ramai orang anggap kalau single tuh kolot lah, skema/sivik lah, tak laku lah, lesbian/gay lah (
ade ke???haha!!
)
and ade jugak orang tuh terpaksa cOuple sebab kawan-kawan die ejek die tak de pakwe lah, tak laku lah sume...
smpaikan pOmpuan tuh JELLAR cari laki untuk dijadikan balak..
bukan pompuan je taw..
laki2 pun ramai pangai macam nih..
mostly, boys nih couple bukan nye bebetol pon..
juz nak main2, juz nak tunjuk kat org lain yang die ade makwe, juz nak tunjuk yang ade orang suke dekat die, juz nak pergunakan pompuan tuh..
jahat kan???
pompuan yang JELLAR2 nak ade pakwe pun terjerumus lah ke dalam perangkap si laki2 yang SENGGAL + BEBAL tuh..
so, in my opinion..
it's better to not have a boyfriend or girlfriend lah..
kalau ade pakwe/makwe skali pon..
tapi die tak sayang kte, buat ape kan??
better to stay single..
dun worry lah..
you still got friends and family..
so kalau tak de GEWE, tak matinye korang..
HAHAHAHA!!
as for me..
aku tak nak cOuple lagi smpai lah aku success ke universiti..
bile daa habis skola, jumpe mamat2 kat Uni..
baru lah start cOuple kan??
ikot jejak kakak-kakakku yang hanye start cOuple bile kat Uni..
i can live without a boyfie, but i can't live without my family & my friend..
hehe~
tapi aku tak pandang serong ke ape kat orang yang couple tuh..
kalau dorang nak couple, teruskan je lah..
dah dowang lebih happy macam tuh..
sebab lain orang, lain pendapatnye..
kan??
I'M NUR NADILA, A SIXTEEN YEAR-OLD TEENAGE GIRL AND I.........
NEVER HAD ANY BOYFIE BEFORE!!
pssttt..
Farah..
aku nak mintak maap amek quote kau ek..
oleh itu, aku tagged kan post nih dengan nama kau ek??
Farah Amira